The 24th China International Optoelectronic Expo will be held in
6-8 September 2023
Shenzhen International Convention & Exhibition Centre (Bao'an New Venue)
The exhibition area is 240,000 square metres
More than 3,000 domestic and international exhibitors are expected
Over 80 industry, application, international and academic forums in the same period
More than 100,000 professional visitors to the exhibition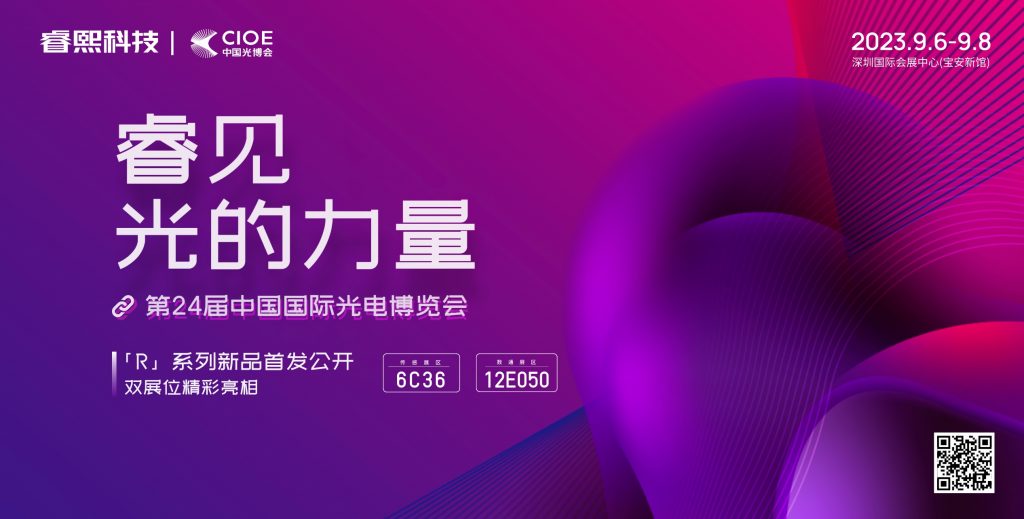 Figure |First image of the official website
Introduction
Positioned in the global high-end market, Raysea, relying on the international first-class optoelectronic chip design and quality control capabilities, products covering the automotive, data communications, consumer electronics three major areas, has for the including Huawei, sunnyoptical, roborock, goodix, Sony and other customers at home and abroad to provide high-quality VCSEL chip and module products.
Raysea to serve global customers as the goal, actively participate in the global competition, in the past three years, Raysea technology in the automotive, data communication and consumer electronics in various fields, through the investment of more than 100 million yuan of wafer investment, completed the construction of the three major epitaxial process technology platform, as well as RuiSense, RayCom, RayDrive three major product lines of chip product reserves.
Especially in the field of automotive applications, Raysea Technology, with the consumer field, optical communication technology accumulation, and industry-leading new generation of multi-junction epitaxial design technology, to complete the whole scene of automotive VCSEL product matrix layout and technology reserves. This time, we have optimised and improved the information of the products, and optimised and supplemented the information of productclassification, product advantages, and various application fields, so as to present more comprehensive contents to you.
The three product lines of Raysea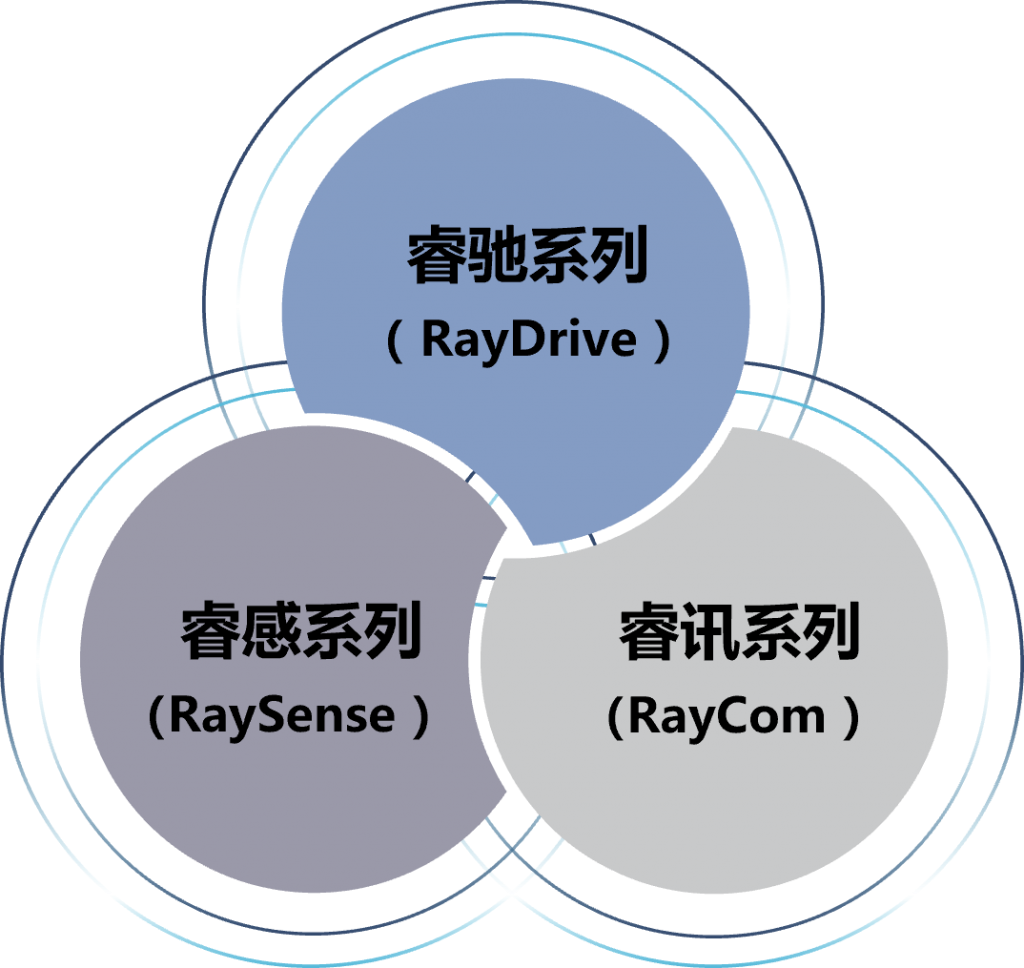 Figure |Three Products
The first major product series is RayDrive series in the automotive field. RayDrive product series covers three major product matrices of intelligent driving, intelligent cockpit, and intelligent Internet connection, and has layouts in several major application fields such as LIDAR, driver monitoring, and in-vehicle communication. As one of the earliest VCSEL teams (TriLumina) in the world to have automotive AEC-Q certification, RayDrive series products help the development of automotive intelligence through its unique reconfiguration multi-junction technology, with high power density, high reliability and low cost VCSEL chip solutions.
The second major product series is RayCom's RayCom series in the field of digital communication. RayCom product series covers 10G/25G NRZ VCSEL (PD) and 50G PAM4 VCSEL (PD), which empowers enterprise cloud services in traditional data centres, leading cloud service vendors in China as well as North American cloud service vendors, and the emerging fields of artificial intelligence optical computing and optical interconnection. At the same time, Rexon's product line integrates optical chips, electrical chips and optical components to provide one-stop optical engine products in conjunction with customers, providing them with highly cost-effective optical engine products.
The third major product series is RaySense series in the consumer field. RaySense product series covers TOF VCSEL, structured light VCSEL, near-infrared fill light VCSEL, proximity sensing VCSEL and single-point radar VCSEL, which are applied in the fields of 3D imaging, near-infrared fill light, proximity sensing, single-wire radar and single-point rangefinding. The products are shipped to leading mobile phones, floor sweeping robots, service robots, drones, ARVR, face payment, telescope ranging and other end customers and module factories. RuiSense's product line includes TOF projectors and scattering projectors, which can satisfy customers' needs for power, divergence angle, scattering distribution and other customised requirements. RuiSense has 5 years of experience in mass production and has shipped 10 million pieces.
Recent Progress and Honours
In July 2023, Zhejiang Raysea Technology Co., Ltd. won the 2022-2023 China Semiconductor Market "Most Growing Enterprise Award" issued by the Ministry of Industry and Information Technology (MIIT) SEDI Consultant, and the 2022-2023 China Automotive Electronics Market "Best Product Award" for the new generation of multi-junction, high-power automotive-grade VCSEL chips, thanks to the company's international first-class photovoltaic chip design and quality control capabilities. 2023 China Automotive ElectronicsMarket "Best Product Award".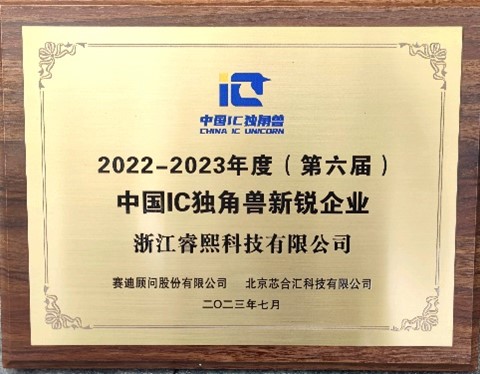 Figure | IC Unicorn Emerging Companies in China awarded by SEDIC Advisor
In addition, through the innovative new generation of reconfigurable multi-junction epitaxial design, Raysea Technology has greatly simplified the production steps and improved the product yield, thus effectively reducing the production cost of the foundry and the subsequent process factory, and providing a more stable and feasible path to realise higher power density VCSEL lasers. This is a major advantage for the landing of all-solid-state remote LIDAR products.
In the recent partners released solid-state LiDAR products, Rui Xi all-solid-state LiDAR A3 products are also subject to this debut.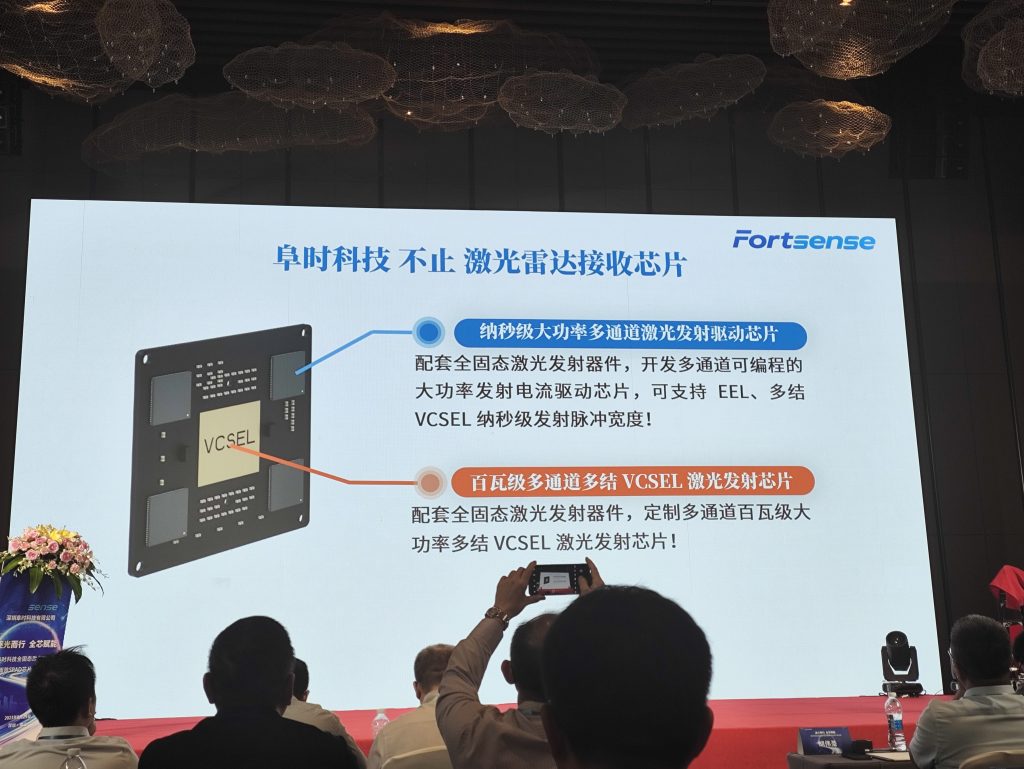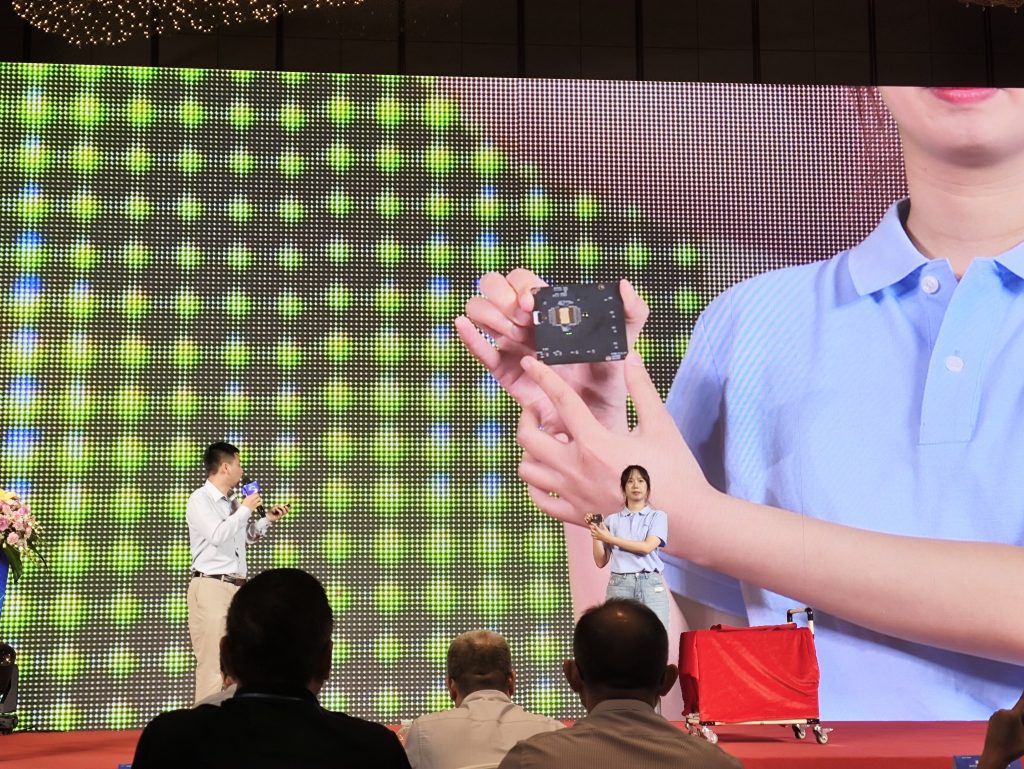 Figure | The Reach A3 series chip on an all-solid-state LiDAR
With these three product series, RXTech will demonstrate its innovative strength and industry influence at the China International Optical Expo, as well as further lay out its manufacturing capabilities, and together with its peers, contribute to the rise of China's high-end optical chips and the cultivation of global first-class optoelectronic talents. We firmly believe that the launch of these products will bring more opportunities and competitive advantages to our customers. Please look forward to the launch of these exciting products!